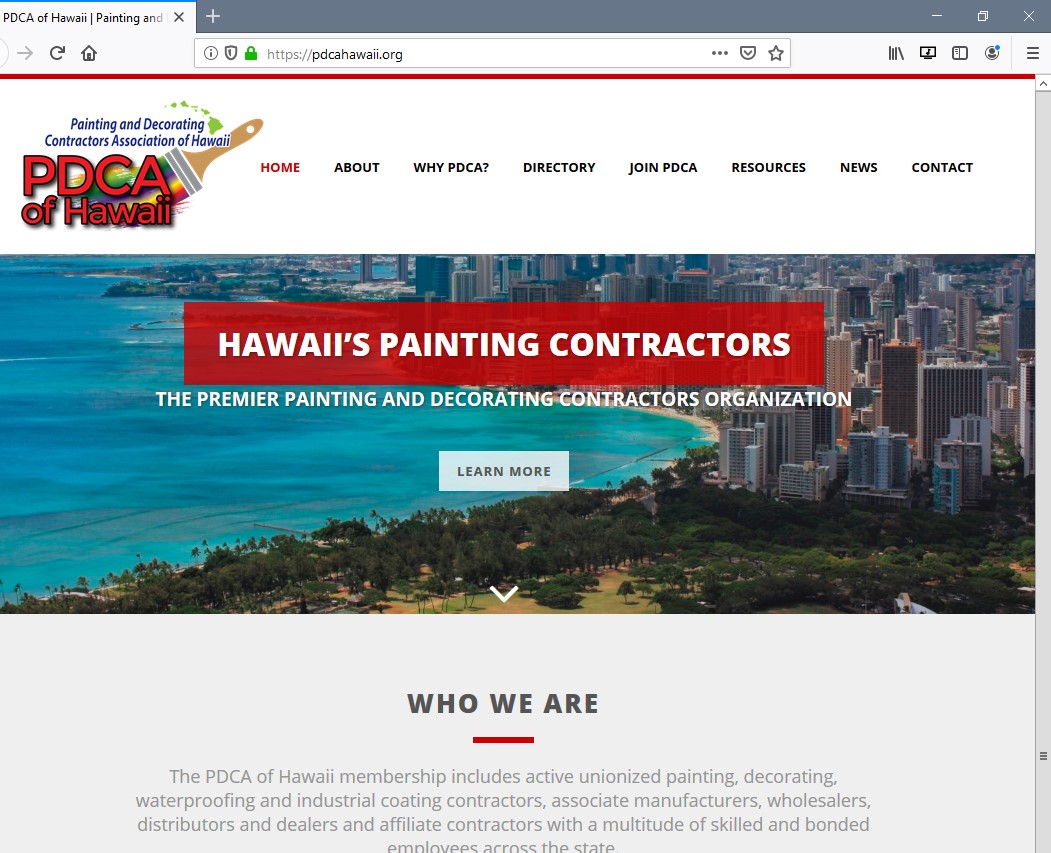 09 Nov

New PDCA of Hawaii Website Featured in Hawaii Trade Magazines

The new website for PDCA of Hawaii was mentioned in the November 2019 issues of two prominent trade publications, Building Industry Magazine and Building Management Hawaii. The new website, accessible at pdcahawaii.org, was built to educate the public as well as promote the PDCA unionized painting, decorating, waterproofing and industrial coating contractor firms in Hawaii. The website provides various resources to the public, including tools, tips and trends in the painting and decorating industry. In addition, the site provides an online directory of PDCA of Hawaii painting contractors in Hawaii, filtered by market types including commercial, government, industrial and residential.

Click for PDFs of the Building Industry Magazine article and Building Management Hawaii article.