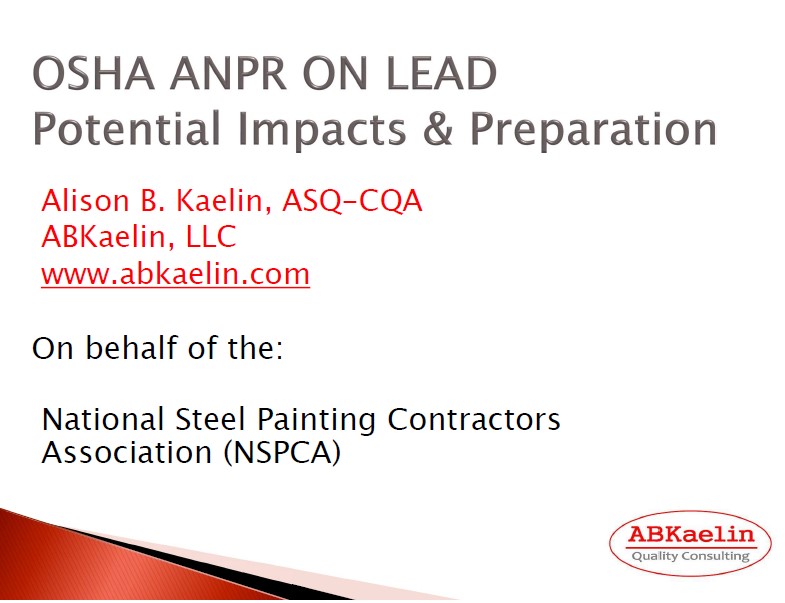 25 Jun

PDCA General Membership Meeting – Alison Kaelin

PDCA of Hawaii welcomed national lead expert Alison Kaelin to speak virtually to our members at our June 2023 General Membership Meeting. Her presentation, entitled "OSHA ANPR ON LEAD", discussed the potential impacts and preparation of the OSHA Advanced Notice of Proposed Rulemaking (ANPR) that was published on July 2, 2022 and is expected to be issued in 2024. A copy of the presentation can be downloaded here.

Mahalo to Ms. Kaelin for sharing her knowledge and expertise on this subject matter to our members.