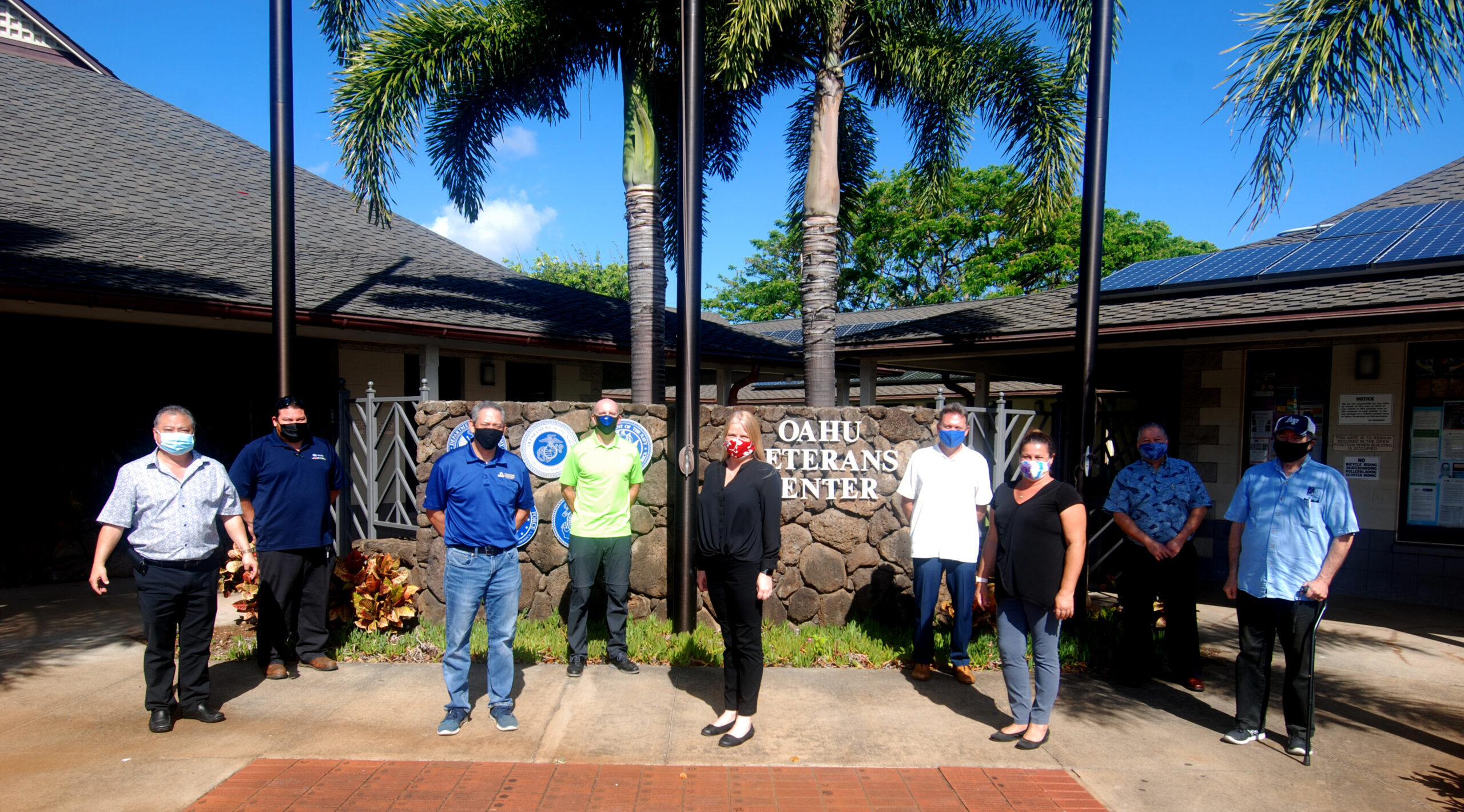 15 Jun

PDCA Members Donate Materials and Labor for Painting of the Oahu Veterans Center

The Oahu Veterans Center is home to the Oahu Veterans Council, which comprises nearly 50 different veteran services organizations on Oahu who support, honor and advocate for our veterans in the community.

Like everything else in Hawaii, the hall had to close its doors for the past few months during the COVID19 pandemic, leaving nowhere for veterans to congregate for trainings, seminars, meetings and other activities.

Taking advantage of this situation, Claire Levinson, executive director for the Oahu Veterans Center, reached out to the Painting and Decorating Contractors Association (PDCA) of Hawaii about undertaking a community service project to rehabilitate the meeting halls interiors with a fresh coat of paint to do something positive for our veterans during the lockdown period.

Nearly 50 gallons of paint was donated by PPG Paint's Honolulu office, with JD Painting and Decorating supplying a crew of painters over the course of several days to complete the painting project.