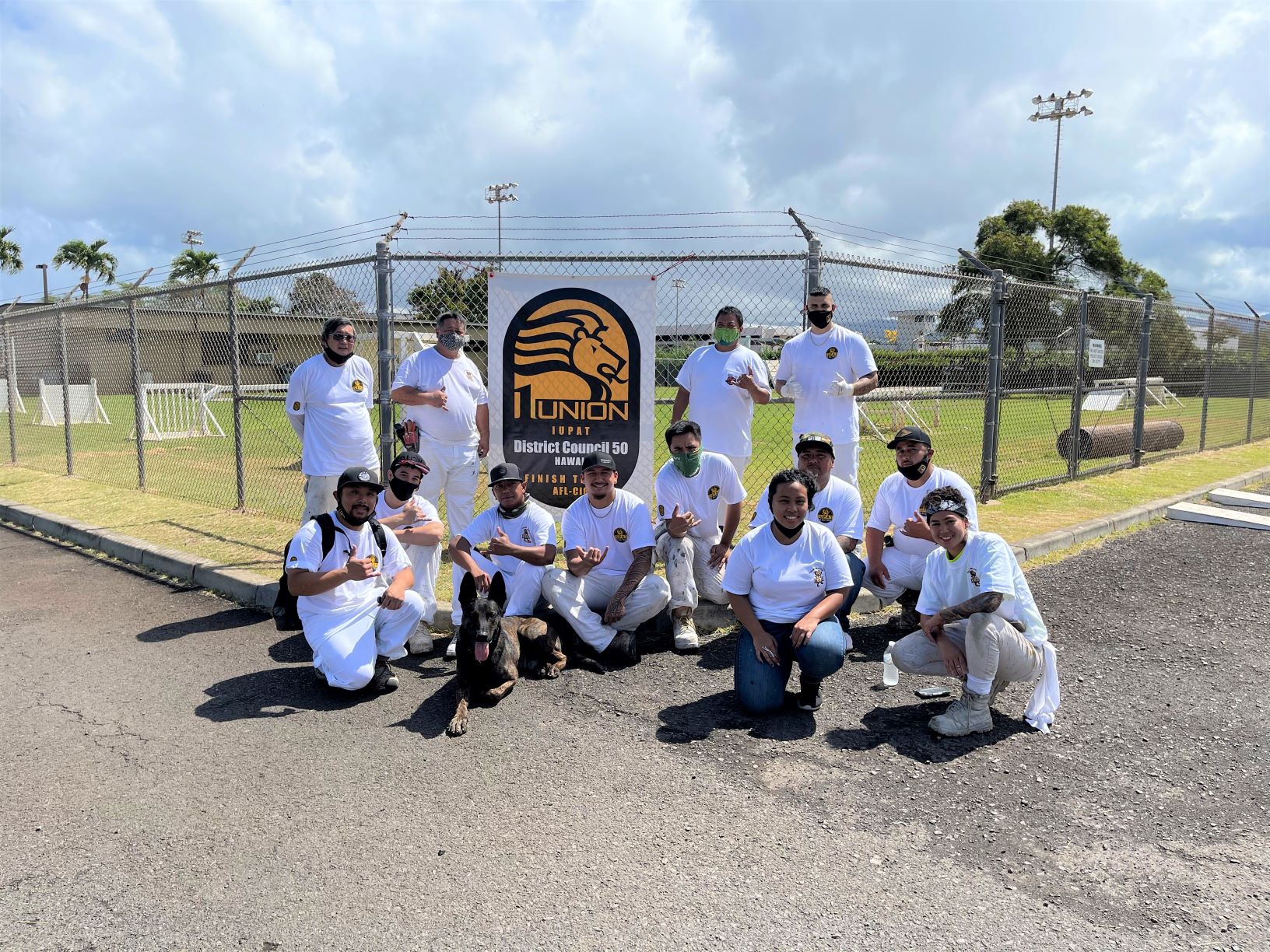 18 May

Painter Apprentices Aid K-9 Training

Every year on the third Saturday in April, as a union the International Union of Painters and Allied Trades (IUPAT) along with district councils throughout our nation and Canada partner with local organizations to give back to the communities in which we reside. Since the pandemic, our community involvement has been slightly pushed back due to the strict health guidelines and social limitations. As Hawaii began to open up again, restrictions have lessened and we are happy to continue with our collaborative projects.

This past May, member volunteers and apprentices proudly partnered up with the Honolulu Police Department and Spike's K-9 Fund to build and paint training apparatuses for the Special Services Division. Spike's K-9 Fund is a non-profit organization founded by James Hatch, a retired Special Warfare Operator. The program was created for the training, care, and preservation of working dogs to provide essential public service and protection as part of the police force.

From jumping fences to climbing tall wooden beams, the course focused on training equipment designed to help the dogs strengthen their agility, dexterity and athleticism, preparing them for any operation.

Shout out to our painting instructors, Shane Awai; Dustin Costa; Peter Pascua; Joshua Rodrigues; and to all our apprentices and volunteers. The project was a great success with all hands on deck and we are humbled by the opportunity to share our talents and continue our mission of building strong communities!

Read more about our volunteer work featured in the Community Corner page of Building Management Hawaii.